About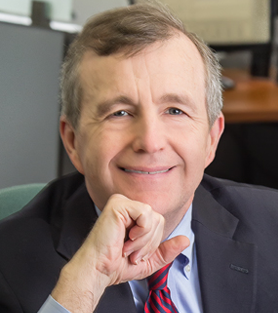 Tom is the president of Compass Payroll Services in Mayfield Village. Founded in 2000, Compass provides payroll and payroll tax services to small businesses and non-profit organizations in 12 states. Tom offers clients over 30 years of financial expertise.
He holds a BSBA and a MBA from John Carroll University. Tom and his wife, Peggy reside in University Heights. They have 4 grown children. Tom spends his spare time volunteering and playing golf.
OUR HISTORY
When President Thomas (Tom) P. Finucane, MBA, founded Compass Payroll Services more than 15 years ago, he envisioned helping small business and non-profit clients with a comprehensive set of services at an all-inclusive price. Out of that vision, he created Compass Payroll.
Mr. Finucane has been pointing his clients in the right direction ever since. He guides clients with his personal Quality Care Pledge, guaranteeing the accuracy and timeliness of employee checks, tax returns, and payments. The result: Compass Payroll Services is now one of the fastest growing full-service payroll companies in Ohio. In October of 2016, Compass was chosen to be the COSE preferred provider for payroll services.
OUR CORE VALUES
Fundamental to the success of Compass Payroll Services are the core values that we take to heart and practice every day.
Integrity: We conduct business according to the highest ethical standards in the payroll industry.
Extraordinary customer focus: We value our customers and they are the most integral component of our business.
People: We recognize that our employees are our most valuable asset.
Continuous improvement: We maintain an environment that focuses on operational excellence.
Community impact: We share our success by supporting charitable causes and employee volunteer activities.